Deborah Greco, LCSW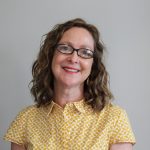 Deborah Greco, LCSW
My passion is working with children and their families. Children use play to speak to us; play therapy is how we hear them. Through play, they are able to grow and heal at their own pace and developmental level.
I believe that we often possess the attributes we need to get through the difficult times in life but may have a hard time discovering where those attributes lie. As a therapist, my role is to walk the path of discovery with you. Grief and loss can be at the center of our struggles. Often our loss is not acknowledged and we cannot stop to grieve what we have lost in our life journey. I enjoy helping individuals find their strength and discover that what they cannot do alone, they can achieve with help.
I have worked in schools, hospitals and non-profit sectors helping pre-school children through teenagers and adults. I bring 20 years of experience with me to our therapeutic partnership. I am committed to providing a safe and comfortable place for you and your child to celebrate the growth you achieve.
My Specialties Include:
Child or Adolescent
School Issues
Grief/Loss
Issues I specialize in:
Coping Skills
Stress Management
Anger Management
Self Esteem
Peer Relations
Family Conflict
Conflict Resolution
Skills for Teens and children
Time Management
Parenting
Sexual Abuse
Relationship Issues
Mental Health Issues:
Depression
Anxiety
Age of Children I see:
Adolescent (14 to 19)
Preteen (11 to 13)
Children (6 to 10)
Toddlers (3 to 6)
Treatment Approach
Types of Therapy:
Play Therapy
Solution Focused
Family System
Strength Based