Carol Sepulveda, LCSW-S, RPT-S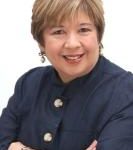 Carol Sepulveda is a Licensed Clinical Social Worker and Registered Play Therapist. She holds the status of Supervisor by the Texas State Board of Social Work Examiners as well as the Association for Play Therapy. Carol earned her Master's Degree in Social Work from the University of Houston's Graduate School of Social Work. She has been in the mental health field for the past thirty-five years, the last 20 specializing in child, adolescent and family therapy and maintains a private practice in Kingwood, TX.
Carol is a Registered Play Therapist trained to work with children of all ages. She helps children manage their behavior, thoughts and feelings by using either play therapy or Cognitive Behavior Therapy for Children. When children complete their treatment, most are better able to navigate their world. Carol also has specialized experience working with adults and children who experience stress associated with changes in family, family dissolution, relocation, adjustment disorders, physical and sexual abuse, family violence, trauma, grief and loss. She also provides primary and adjunct therapy to individuals with behavioral disorders such a anxiety, depression, shame and anger. Carol is trained in several evidence based parenting programs.
In addition to being a prominent therapist, Carol has presented at local and state conferences and to general audiences speaking on the topics of Child Teacher Relationship Training and Grief Therapy. She is published in the International Journal of Play Therapy, Recovery Today and is author of Papa Gets Help: A Story of hope for Children of Alcoholics, a children's book.
Carol is on several insurance panels, please go to Insurance and Rates tab.
Carol's Office Hours – M, T, W 9:00 am – 6:00 pm
Carol's Contact Information – 281-433-8210