Carol Sepulveda, LCSW-S, RPT-S
Carol Sepulveda is a Licensed Clinical Social Worker and Registered Play Therapist. She holds the status of Supervisor by the Texas State Board of Social Work Examiners as well as the Association for Play Therapy. Carol earned her master's degree in Social Work from the University of Houston's Graduate School of Social Work. She has been in the mental health field for the past thirty-five years, the last 20 specializing in child, adolescent and family therapy and maintains a private practice in Kingwood, TX.
Carol is a Registered Play Therapist trained to work with children of all ages. She helps children manage their behavior, thoughts and feelings by using either play therapy or Cognitive Behavior Therapy for Children. When children complete their treatment, most are better able to navigate their world. Carol also has specialized experience working with adults and children who experience stress associated with changes in family, family dissolution, relocation, adjustment disorders, physical and sexual abuse, family violence, trauma, grief and loss. She also provides primary and adjunct therapy to individuals with behavioral disorders such a anxiety, depression, shame and anger. Carol is trained in several evidence-based parenting programs.
In addition to being a prominent therapist, Carol has presented at local and state conferences and to general audiences speaking on the topics of Child Teacher Relationship Training and Grief Therapy. She is published in the International Journal of Play Therapy, Recovery Today and is author of Papa Gets Help: A Story of hope for Children of Alcoholics, a children's book.
Carol is on several insurance panels, please go to Insurance and Rates tab.
Deborah Greco, LCSW, RPT
My passion is working with children and their families. Children use play to speak to us; play therapy is how we hear them. Through play, they are able to grow and heal at their own pace and developmental level.
I believe that we often possess the attributes we need to get through the difficult times in life but may have a hard time discovering where those attributes lie. As a therapist, my role is to walk the path of discovery with you. Grief and loss can be at the center of our struggles. Often our loss is not acknowledged, and we cannot stop to grieve what we have lost in our life journey. I enjoy helping individuals find their strength and discover that what they cannot do alone, they can achieve with help.
I have worked in schools, hospitals and non-profit sectors helping pre-school children through teenagers and adults. I bring 20 years of experience with me to our therapeutic partnership. I am committed to providing a safe and comfortable place for you and your child to celebrate the growth you achieve.
Heather Tilbury, LCSW, RPT
Meet Heather Tilbury, LCSW-S, RPT-S, a dedicated clinical mental health   professional with a passion for helping individuals of all ages achieve wholeness and well-being.  With over 30 years of experience, Heather understands the importance of healthy and safe relationships, offering a compassionate, person-centered approach.
As a Registered Play Therapist (RPT) for fourteen years, Heather specializes in supporting children and families in their journey to heal from trauma and fostering social-emotional development of young children.  Heather is trained in various therapeutic approaches, including EMDR, Child-Centered Play Therapy, Theraplay™ principles, and CPRT (Child Parent Relationship Therapy).  This extensive training allows Heather to tailor therapeutic interventions to meet the unique needs of each client.  Heather finds it's invaluable to help parents understand and practice the principles of play therapy in order to bring lasting change into the family system.
Heather's expertise in child development and family systems enables her to work with clients throughout their lifespan.  Understanding that people develop and change as a result of many life experiences, she enjoys helping people understand how their brain and nervous system are linked, resulting in many of the symptoms people struggle with: anxiety, fears, difficulty managing strong emotions, relationship issues and managing life stress.   
MARIE REEVES, LCSW
Marie Reeves, LCSW is a License Clinical Social Worker who has been in the mental health field for fifteen years. She has administered psychological testing for persons with ADHD, Autism, depression, anxiety and dementia. She has also performed individual and group counseling for children, teens, and adults in a variety of settings. Marie has experience as a case manager and seven years' experience in medical social work. She is skilled in brief therapy techniques, a talented advocate and has a strengths-focused perspective.
Marie earned her bachelor's degree in social work from Baylor University, and her master's degree in social work from the University of Houston. Her background includes working in hospitals, a dialysis clinic, state and county agencies and private practice. She has experience working with children and adults with disabilities and is passionate about helping people learn to be their own best advocate.
Marie believes therapy should be tailored to the person. She uses evidence-based theories that include cognitive behavioral therapy, motivational interviewing and mindfulness. Her hope is to help people discover the path to conquer their barriers and reach their true potential.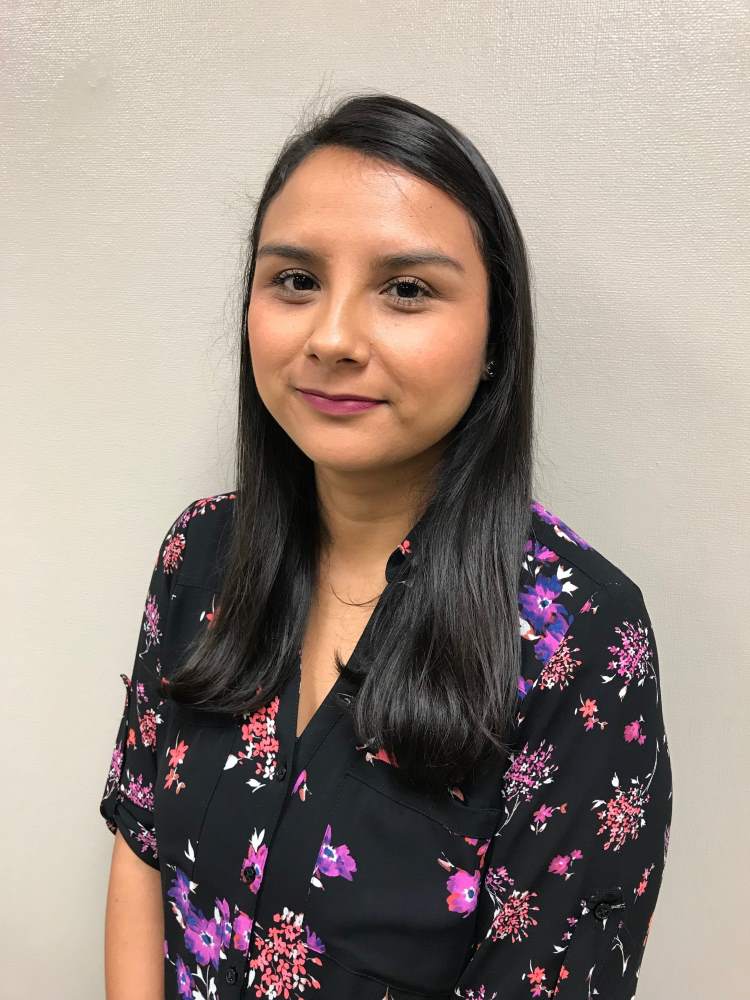 Brenda Sanchez, M. Ed. Intern
Brenda received a master's in education in counseling and development from the University of Lamar University and her bachelor's degree in interdisciplinary studies from Sam Houston State University.  Brenda has returned to receive her coursework to become a Licensed Professional Counselor and Registered Play Therapist.  She is currently receiving play therapy supervision by Carol Sepulveda, LCSW-S, RPT-S.
Brenda has experience working with children and parents as a school counselor at Aldine ISD. She has provided individual and group counseling for children ages 3 and up. Brenda believes play is an essential way for children to communicate fears, anxiety and anger.  Communicating feelings will help with behavioral issues clients may be exhibiting.  Brenda is currently receiving her Play Therapy certification supervision by Carol Sepulveda, LCSW-S, RPT-S.
Sabrina Morales, MSW, LMSW 
Sabrina is a Licensed Master Social Worker with a specialization in mental health.  Sabrina received her Bachelor's degree from Texas Tech University and her Master degree in Social Work from University of Texas Arlington.   Sabrina has experience in the academic setting, acute care, and rehabilitative care.  Her experience includes working with children and adults who are struggling with depression, anxiety, experiencing changes in moods or behaviors, and lastly, those struggling with self-harm.
Sabrina considers herself a fellow traveler in your journey, and as a fellow traveler she  understands the importance of being an agent of change and healing. Thank you for allowing her to be a part of your journey.  Sabrina is currently receiving clinical supervision by Carol Sepulveda, LCSW-S, RPT-S.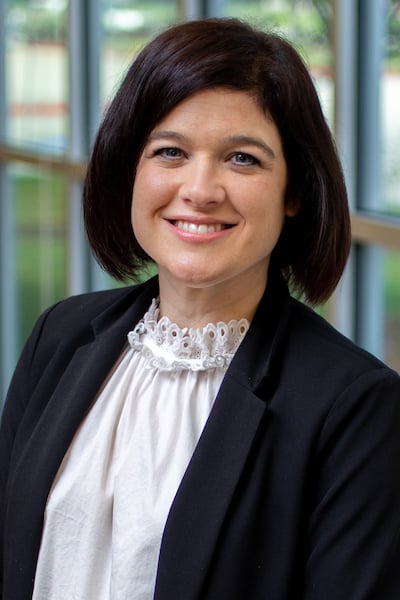 Shari Slessinger, MSW, LMSW
Shari is a licensed mental health professional in the State of Texas. She is a proud graduate of The University of Houston where she earned her Master of Social Work degree. As well as an alumnus of Stephen F. Austin State University and the University of North Texas, earning Bachelor of Arts degrees in Psychology and Social Work.
Shari has previously worked in the Aldine Independent School District as a Licensed Mental Health Professional with a concentration in crisis counseling and behavioral interventions. She is currently involved as a Licensed Therapist with an agency that partners with the Veterans Affairs Medical Center (multiple locations in Texas), that provides individual counseling for, but not limited to, PTSD, trauma, anxiety/depression, suicidal ideations, and adjusting to civilian life for our nations Veterans.
Shari has experience in Cognitive Behavioral Therapy (CBT), Solution-Focused Therapy (SFT), Positive Psychology, Somatic Experiencing, and Empowerment Therapy with a feminine focus. The type of treatment modality utilized depends upon your individual needs and therapy goals.
Our initial session focuses on what brings you to therapy. Shari's mission is to understand the best way to support you throughout your journey to achieve your goals.  Shari is is currently receiving clinical supervision by Carol Sepulveda, LCSW-S, RPT-S.